Rev. Sarah Kimani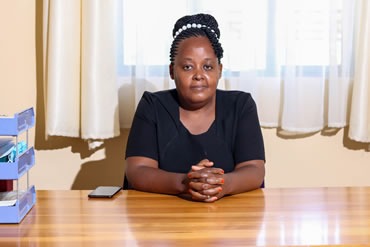 The spiritual nourishment of VGGS community is well taken care of by the Chaplaincy department. Our spiritual umbrella body is the Anglican Church of Kenya whereby the bishop of diocese of Nakuru the Rt Rev Dr.Joseph Muchai is our school patron.
At VGGS we acknowledge God in everything we do. For instance, there are prayers said before every lesson and in all our undertakings. We gather every morning at the Bethel Chapel for morning devotion.
As a department we believe in networking with other individuals and Christian organizations during our Sunday service which is conducted by the school chaplain. We invite speakers from within and without. Thanks to the scripture union, Kijabe cure among others. They come in handy during our weekend challenge and worship experience.
We believe that it is more blessed to give than receive. We gather as a community to pull our resources together in order to share with the deprived .In keeping with the biblical teaching Colossians 3:16,``let the word of Christ dwell in you richly as you teach and admonish one another..''(NIV)
We are grounded in God's word. These are; discipleship programme, Catechism classes and Bible study.
We thank God for the far we have come. May the Lord continue blessing Vanessa Grant Girls' School even as it continuous to produce Christ like servants.