The ultra-modern learning Resource centre is centrally located next to ICT lab and is open from Monday to Friday from 8AM-5PM. The VGGS resource centre is designed for 21st century learning and is used by the entire VGGS fraternity. The welcoming space and comfy seats are designed to encourage academic and recreational reading.  
It's designed for both independent and group learning activities whereby teachers may take whole classes to the library for a project session where they incorporate the use of reference materials into the lesson.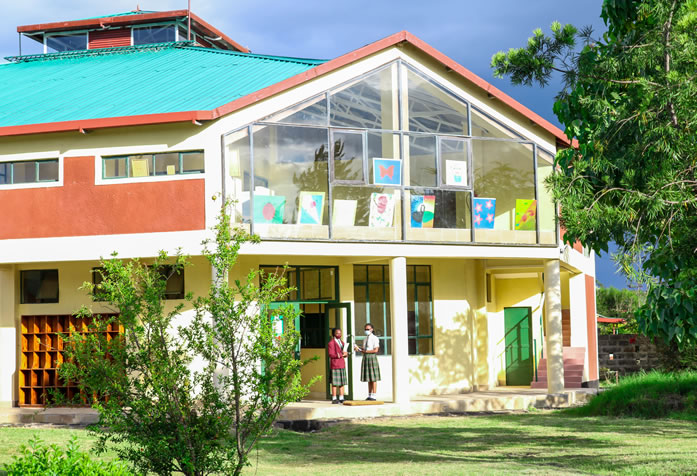 We aim to help students to develop their abilities to be independent, creative, responsible and effective users of information in order to handle emerging challenges in the current society. The learning resource centre is well stocked with books that suit the scholarly needs of our students and teachers. It is also well furnished and equipped with a formal sitting capacity of over 100 students. The multimedia section is equipped with adequate computers connected with internet for performing academic research.