Our vision is the establishment of a Christian Secondary School for Girls situated in Rongai, Kenya. It will be a happy, disciplined school which helps girls achieve very high standards in all they do, so that they leave well equipped to become exceptional leaders in whatever field they choose to enter.
Welcome Message by Principal Madam Jacklyne Amwayi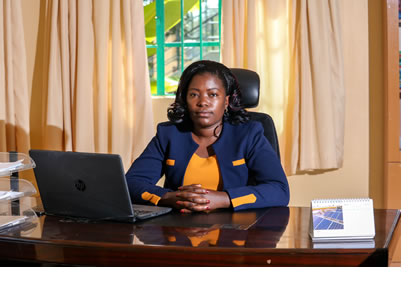 I would like to take this opportunity to welcome you all to the Vanessa Grant Girls' School (VGGS) Website. Vanessa Grant Girls' School is set on more than fifteen acres of land, just two kilometres away from Rongai town. Its facility has been designed from scratch with input from both educationalists and professional architects. The school aims to provide a unique, conducive and serene learning environment with well-equipped facilities for learning to teenage girls, delivering the Kenyan curriculum with particular emphasis on excellent Science and Information Technology and quality teaching standards. IT and Computer literacy being core in the school's programming, we are a certified examining centre for ICDL program. Therefore, our students are always trained on this program and graduate with their certificates alongside the KCSE-KNEC certificate. Other than this, the students at VGGS are given a wide range of exposure in both Curriculum and Co-curricular activities. This is because of a variety of technical subjects offered like Music, Home science, Art and Design, French, Computer Studies, Agriculture and Business Studies, alongside a range of sporting activities like football, netball, tennis ball, hand ball, lawn tennis, Taekwondo, Swimming among others. The school focuses on leadership and empowerment, mentorship and integrity within a Christian framework. It is among the leading boarding schools within Nakuru County with a remarkable reputation in nurturing leadership skills and Christian values among the students. Girls who have graduated from Vanessa Grant have shown great impact back in their homes, in colleges and excelled in the corporate world. Feel inspired by reading our stories on the website. Thank you.
Vanessa Grant Girls' School is committed to excellence and diversity in its student body. We believe that diverse backgrounds, experiences, perspectives help to ensure a dynamic, productive and positive learning experience.
Thank you for considering the VGGS as a potential school for your daughter. In order to process the application, please follow the procedure laid out below. If you have any questions, please call the school for clarification.
ICDL Certification Programme
Vanessa Grant Girls School has been accredited by ICDL Africa as a test center for the ICDL certification programme.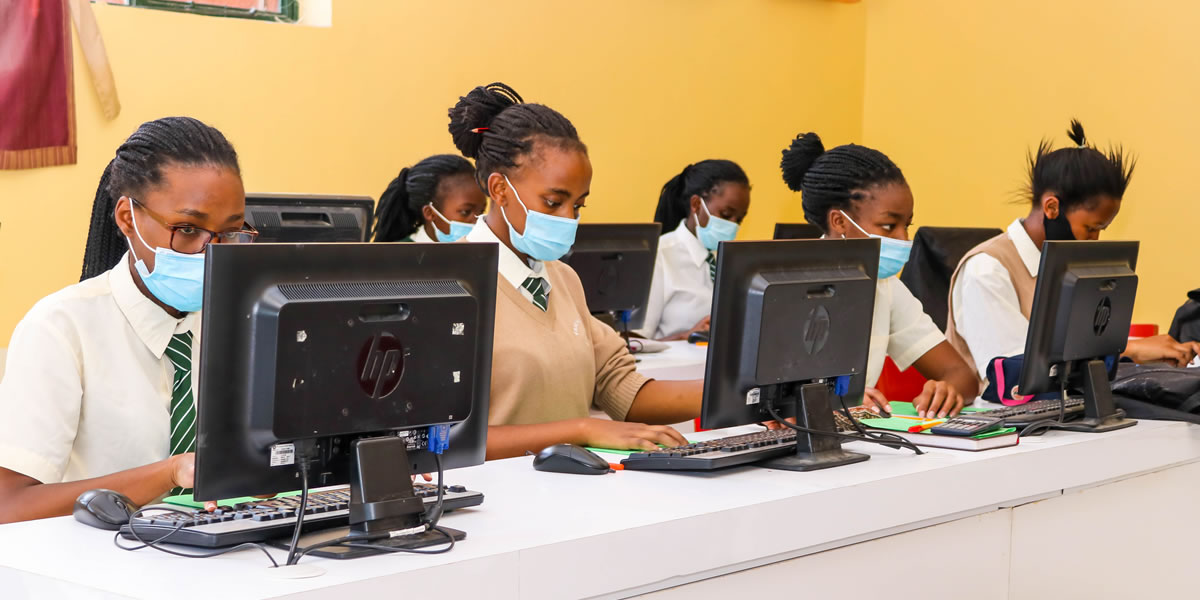 The following are some of the modules we offer at VGGS.
The following are some of the modules we offer at VGGS. 1. Computer & Online Essentials 2. Documents 3. Spreadsheets 4. Presentations 5. Online Collaboration 6. Cyber Security 7. Application Essentials 8. Data Protection 9. Databases 10. Information Literacy 11. Application Essentials 12. Databases
Every student should take a minimum of 3 modules per year. Exams are offered at the end of each module where a certificate is issued on completion of ICDL course.