The department of humanities is composed of the following subjects with respective teachers;
Head of Department - Humanities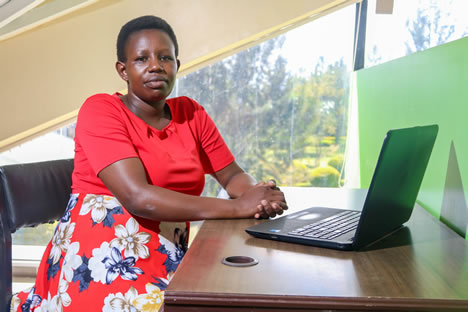 Prudence Chemutai
| | | |
| --- | --- | --- |
| TEACHER | DESIGNATION | SUBJECT |
| Md. Prudence Chemutai | H.O.D | Geography/CRE |
| Mr. Victor Musalia | Member | History |
| Mr. Wafula B. Simiyu | Member | History |
| Md. Joyce Nthenya | Member | History |
| Mr. Tonny Gicharu | Member | History |
| Md. Clare Onyingo | Member | Geography |
| Mrs. Amwayi Jacklyne | Member | C.R.E |
| Md. Beatrice Kerich | Member | C.R.E |
| Rev. Sarah Kimani | Member | C.R.E |
|   |   |   |

This department has been performing exemplarily as a result of the practices adopted, these include;
Team work
The members in the department work as a team in terms of exam setting, marking scheme moderation, conveyor marking and revision. We also practice team teaching and encourage students to do peer teaching.
Integration of ICT in teaching and learning
The department boasts of use of ICT in content delivery like Google classroom and zoom. We also have simulations in geography which are projected to the students for easy content delivery.
Trained examiners
The department also boasts of teachers who are contracted professionals of the Kenya national examinations council who participate in marking of national exams.
Field trips and excursions
We also carry out field trips and excursions in humanities where students are exposed to practical approach to concepts in the field research. This is instrumental in assisting them to internalise the content.